Real Estate in Okoboji
Boasting beautiful lakes extending across thousands of acres, the Okoboji area has been one of the Midwest's favorite vacation destinations for generations. This is the kind of place that families come back to year after year and the Okoboji real estate market offers a wide range of options for interested buyers. You can opt for a luxurious lakeshore property with direct access to a beach and its own dock, classic cottages built during the early 20th century, condos and townhouses, vacant land, and more. Whether you're in the market for a vacation getaway, thinking about making a permanent move to the area, or you'd like to put your property on the market, the Jensen Team look forward to providing you with the exceptional service that you deserve. Browse through the site and get in touch with them today!
Michael Jensen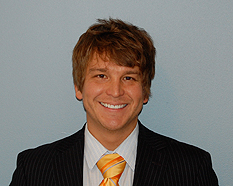 I am the fourth generation of my family to live and work in the Iowa Great Lakes. I currently live on West Lake Okoboji. My entire adult life has been spent owning and operating local businesses. I am the single largest landlord among all Realtors in the Okoboji area with over 40 rental units. This has given me a first hand perspective of investing in Okoboji real estate, whether it is lakeshore, in town or commercial. I do it every day! I am one of the highest producing Realtors in the Okoboji area year after year. I feel this is due to a combination of personal drive, youthful enthusiasm, sales experience and integrity. I am a past winner of REALTOR Magazines "30 under 30" Web Choice Award for the top Realtors under the age of 30 in the entire United States. I have also won the Diamond Award, the highest award tied to yearly sales, from the Iowa Association of Realtors every year since 2010. I am the highest rated and most reviewed agent on Zillow and Trulia. I enjoy every facet of the the real estate business and I look forward to Guiding Your Real Estate Investments.
Jim Jensen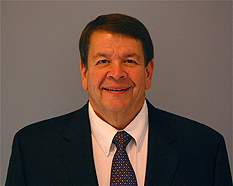 I was raised and currently live on Sunset Beach, West Lake Okoboji. I have a unique understanding of the enjoyment, the lake lifestyle and the investment benefits of owning property in the Okoboji area. I spent over 35 years in the boat business on Okoboji eventually working as Sales Manager for 8 years at Okoboji Boats in Okoboji. I then purchased the business and served as General Manager for 15 years. I sold Okoboji Boats in 2001. My focus in real estate is offering professional service, analysis, integrity and an extensive knowledge of the Okoboji area to every sale. Whether it is lake front, in town or commercial, I enjoy the process and it plays to my business background. I have both a BBA and an MBA from the University of Iowa. I have owned and operated several successful businesses. I also have extensive real estate holdings. I enjoy giving back to the community. I have been on the Board of the Okoboji Yacht Club and have served as Secretary for over 35 years. I served as Commodore in 2003. I have also been a member of the Arnolds Park City Council for over 38 years. In my part time fun job I work as a Captain on the Queen II excursion boat. At Jensen Real Estate we are consistently among the top three producers for lakeshore and commercial sales in the Okoboji area. I look forward to working with you and your family.